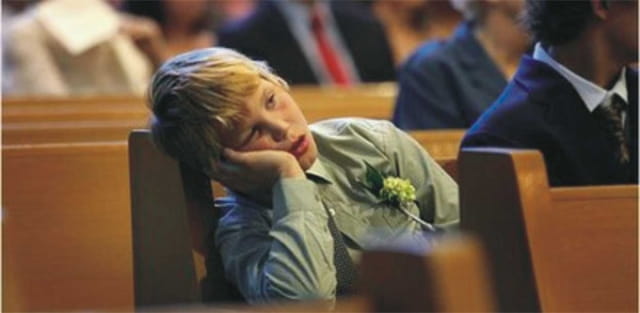 We must aim for our worship of God to be heartfelt.
We dare not allow our worship to become dutiful drudgery because duty-driven worship actually dishonors God.
Pastor John Piper explains, "If I take my wife out for the evening on our anniversary and she asks me, 'Why do you do this?' the answer that honors her most is, 'Because nothing makes me happier tonight than to be with you.' 'It's my duty' is a dishonor to her. 'It's my joy' is an honor"
(Desiring God, by John Piper, p. 84).
We must seek to always have awakened our childlike awe and wonder at the very thought of God.
The scenic beauty, the poetic music, and the glorious majesty of God should never dry up "like a forgotten peach at the back of the refrigerator" (Desiring God, by John Piper, p. 89).
Let's pray, "O God, let me become increasingly thrilled and moved and awed and humbled and stunned and overjoyed at the very thought of You. Let me see You more and more in all Your glory. Amen and amen."