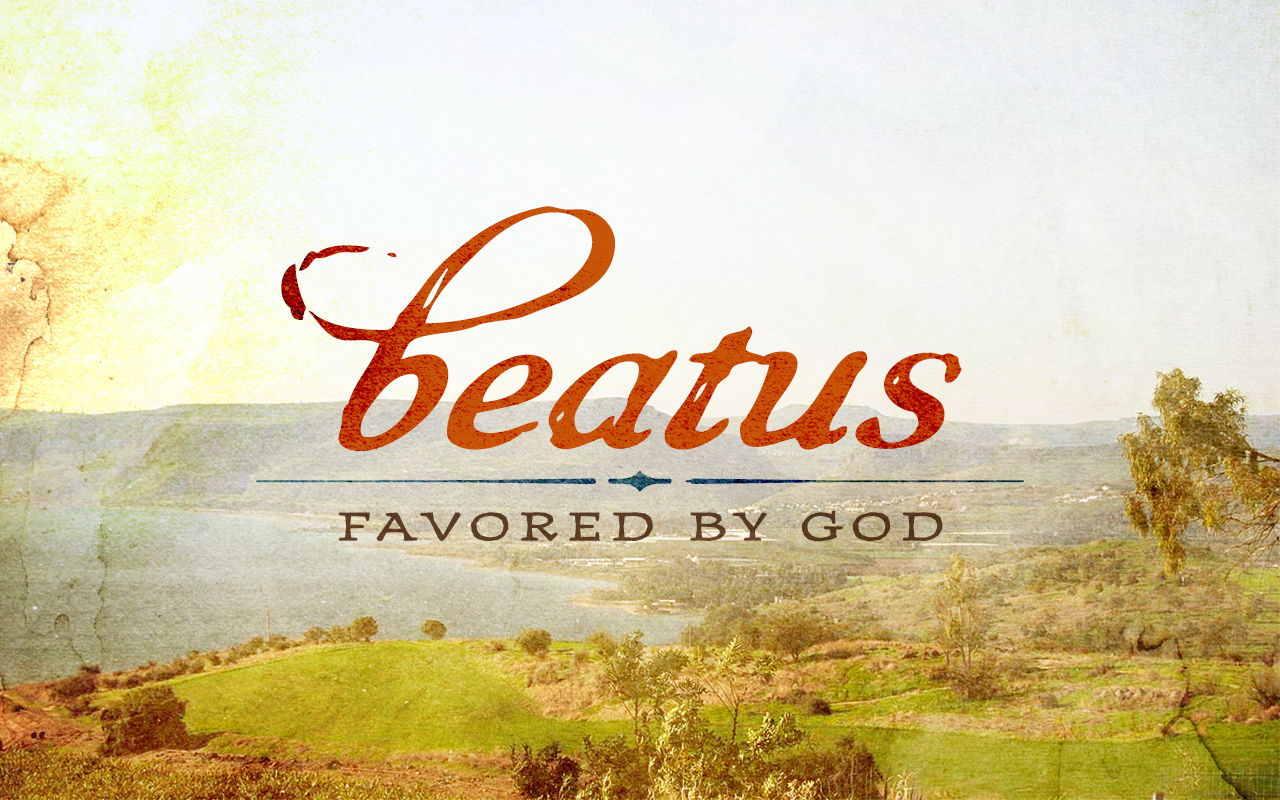 The word "Beatitude" is derived from the Latin "beatus," which means blessed, happy, fortunate, or favored.
Because He longs for us to be blessed, look at who Jesus calls us to be in Matthew 5:3-10. This list has been called the Beatitudes.
2. Mourners over the world's brokenness and our own sin.
4. Hungering and thirsting for righteousness.
8. So righteous that the world ridicules, rejects, ostracizes, slanders,

vilifies

, accuses, and persecutes us.
This is a description of new life in Christ. And Jesus says that people who actually are all these things are "blessed."
That's really quite an imposing list of 8 qualities to live up to. Question:
Is it possible for us on our own (in our flesh) to live this way? Answer: Never!
That means we need a make-over. God must work in what we work out. The Holy Spirit of God must indwell us and remake us. No one can live out these 8 characteristics without divine help! To use Jesus' words from John 3, we can't do this unless we have been "born again," made new, get true spiritual life from God.
This entire list ought to create in us a sense of despair, hopelessness, and helplessness. If we think we have what it takes on our own to live out this list, we are self-righteous snobs who will never be blessed. But if we say, "I can't be this or do this" and then we look to the One who can change us and make us new, then we are blessed.
Christ Jesus died on the cross in our place to forgive us for not being the people of the Beatitudes. And then He sent His Holy Spirit to live in us to equip us to live this way.
That's why we must be devoted not to principles, but to a Person. Only Jesus can help us live out the Beatitudes. The One essential ingredient we need to be blessed is... an indwelling. We need Immanuel, Jesus, God with us and in us.
See, we don't need Jesus to be
merely
our great Teacher and Example – although He certainly is that and more. We need Him first and foremost as our Savior and Lord and, then, Sender of the Holy Spirit to indwell and empower us.
See, if Jesus is just our Teacher and Example, then in Matthew 5 He's raising up a standard that we can't keep. But if we also make Him our Savior and Lord, then we're born again/made new and empowered by His Spirit to be who He teaches we should be.
Prayer: Jesus, I see who You've called me to be. I also see that I don't measure up. I never have and, on my own, I never will. Thank You for dying on the cross to forgive me. Thank You for rising from the dead, ascending in heaven, and sending Your Spirit to live in everyone who puts their faith and trust in You. I repent of my failure to live out the Beatitudes. I believe You can cleanse me and give me the desire and the ability to live new. So, now, I look to You. Forgive me. Save me. Change me. Fill me with Your Spirit. Make me new so I can live new. Every day. In Jesus' name, Amen.